Joyelec has complete production equipment. From mold development to product injection molding and product sealing packaging, joyelec has strong technical and equipment support to achieve product factory standardization and provide more guarantee for the high specification and quality of products. Joyelec welcomes guests to customize samples. The company can undertake a variety of personalized design and packaging, so that guests' products have higher recognition in the market and help customers develop a broader market!
Joyelec has been deeply engaged in universal steering switch and Terminal block for 15 years, and has an integrated assembly line from design and development to production and assembly, product testing and product packaging.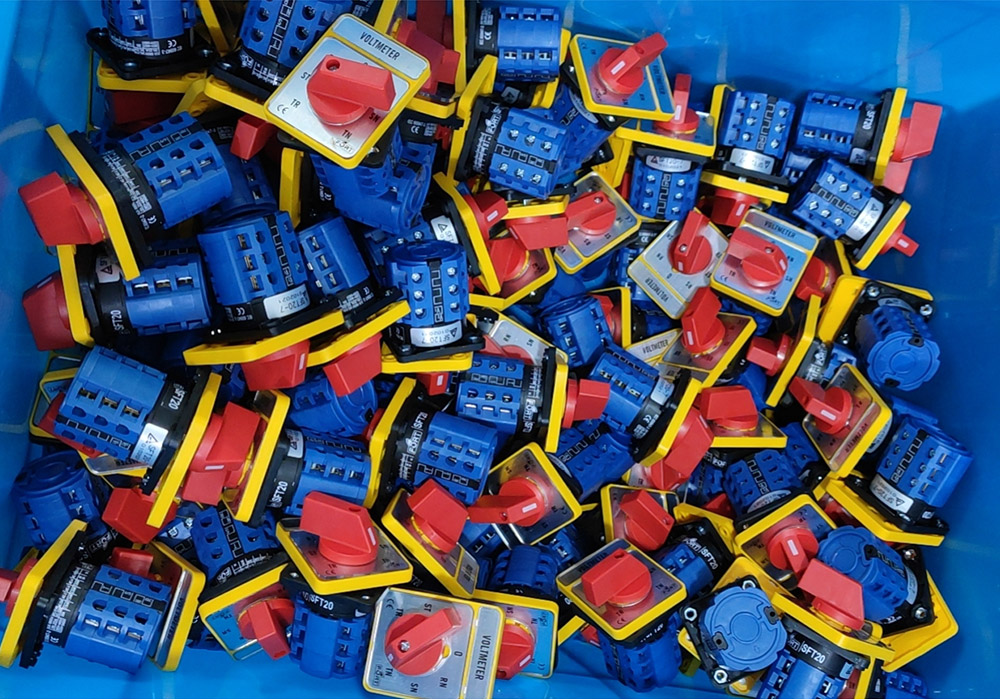 Higher cost performance
Joyelec selects flame-retardant plastics and metal parts with more stable product performance as raw materials, which can achieve higher cost performance under the background of large-scale production. Customers are welcome to inquire price and ask for samples.
Worry free before and after sales
Joyelec will seal the samples after customers place orders. The quality of ex factory products will strictly follow the standards. All products are promised a three-year warranty. The delivery time will follow the promise without delay or excuses. Do customers worry free purchase and worry free sales.