GF40
YUEQING JOY IMP&EXP CO.,LTD is one of the majoy manufacturer for GF40,Welcome to inquire price and ask for samples.
FEATURES
DC isolating switch
Technical parameters
system requirement
Generally speaking, the voltage on the DC side of a photovoltaic system is usually very high, up to 1000 VDC. So we need Ue=1000VDC switch cabinet. The branch circuit in the junction box needs to be protected, and the main circuit equipment in the junction box needs to be isolated from the DC cabinet1. With 1000VDC load switching or remote operation function. In addition, a switch cabinet 2 needs to be installed on the DC side of the inverter cabinet to switch with the load to play a role of isolation and maintenance.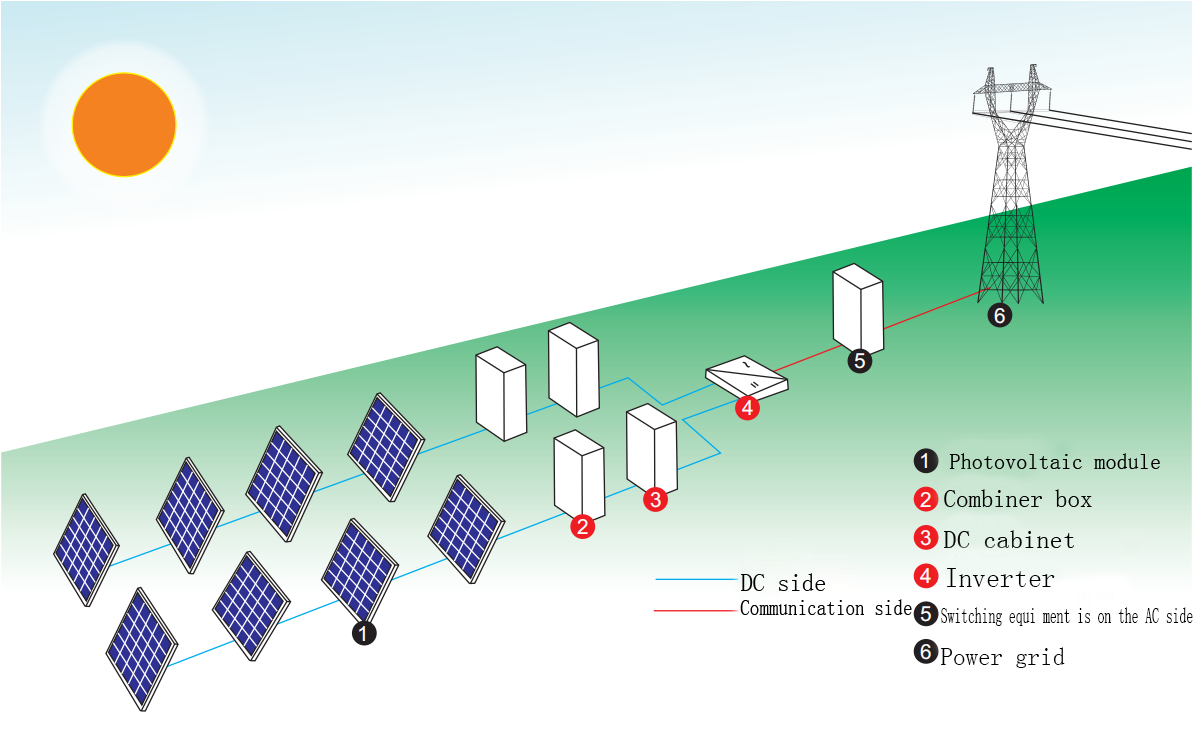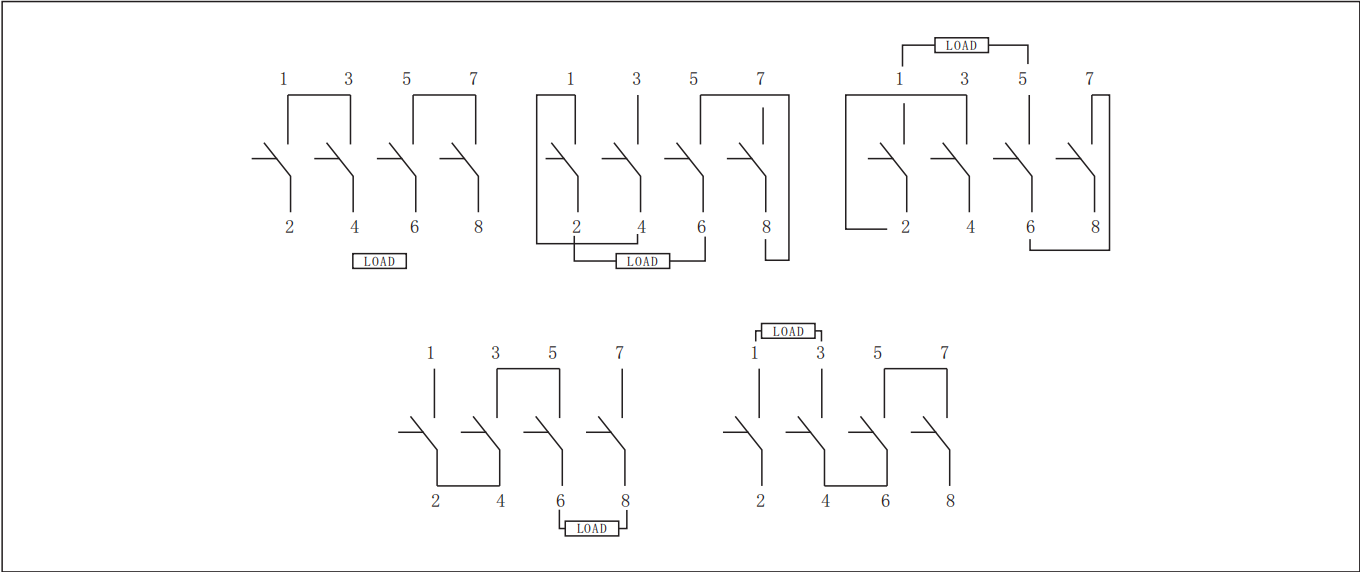 ◆Overall dimensions and installation dimensions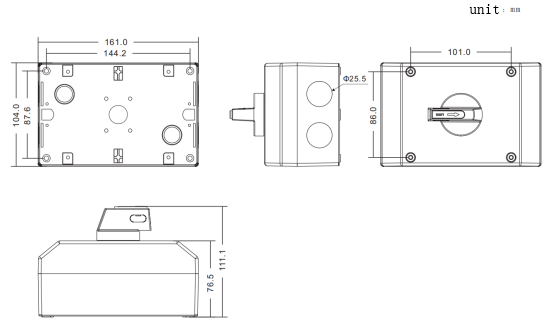 ◆Product Features
Each pole contact is equipped with an arc extinguishing system, which can extinguish the arc immediately when the switch is closed.
● UV-resistant IP66 housing
● Very short power off time of about 2ms
● The cover can only be removed in the "closed" position
● Grounding terminal
● IEC60947-3, AS/NZS60947.3: 2015
● DC-PV1 DC-PV2 DC-21B
● 10A to 32A to DC1200V
● Easy to install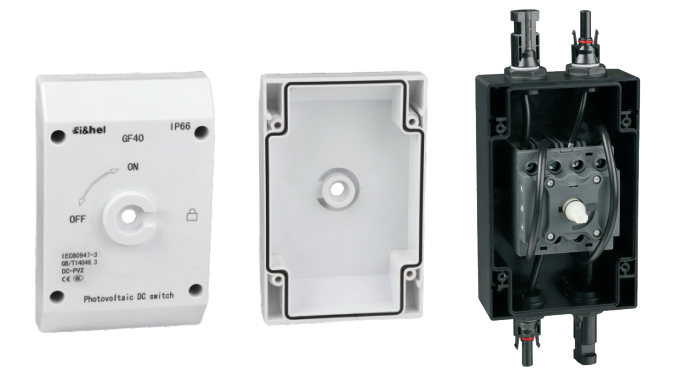 This product has passed the IEC authorized Lob IP66 waterproof test. Our company will also conduct lake simulation tests from time to time, similar to the customer's use environment, to ensure that this product fully complies with the IP66 protection level.

| | |
| --- | --- |
| Rated voltage | 1000VDC~1200VDC |
| IP Comment | IP66 |
| Connection Type | M20 M25 MC4 |
| Rated current | 10A,16A,20A,25A,32A |
| Operating temperature | -25℃+85℃ |
| Standard | IEC60947-3, AS/NZS60947.3:2015 |
Contact configuration

600V

800V

1000V

1200V

Number of poles

Tandem

model


1 3

2 4

16A

16A

9A

9A

2

1

GF40-16P2

25A

20A

11A

11A

2

1

GF40-25P2

32A

23A

13A

13A

2

1

GF40-32P2




1 3 5 7

2 4 6 8

29A

16A

9A

9A

2

1

GF40-16P2H

45A

50A

20A

23A

11A

13A

11A

13A

2

2

1

1

GF40-25P2H

GF40-32P2H




16A




16A




9A




9A




2




2




GF40-16P4




1 3 5 7

2 4 6 8




25A




20A




11A




11A




2




2




GF40-25P4

32A

23A

13A

13A

2

2

GF40-32P4

16A

16A

16A

16A

4

1

GF40-16P4S




1 3 5 7

2 4 6 8

25A

25A

25A

25A

4

1

GF40-25P4S

32A

32A

32A

32A

4

1

GF40-32P4S

16A

16A

16A

16A

4

1

GF40-16P4B


1 3 5 7

2 4 6 8

25A

32A

25A

32A

25A

32A

25A

32A

4

4

1

1

GF40-25P4B

GF40-32P4B




16A




16A




16A




16A




4




1




GF40-16P4T




25A




25A




25A




25A




4




1




GF40-25P4T




1 3 5 7

2 4 6 8

32A

32A

32A

32A

4

1

GF40-32P4T










































DC 1500V voltage requirements are customized